"The Bottom Line is The Bottom Line..."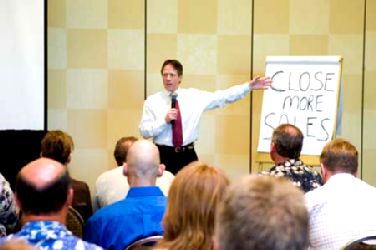 Henry Ford once said, "You can't build a reputation on what you are going to do." I have this quote framed on my office wall to remind me that I must constantly strive to exceed client expectations.
Although I have a BS degree and MBA in marketing and was President of the American Marketing Association in San Diego, my "in the trenches" experience comes form having held 20 different positions in sales, marketing and general management. I have worked for 9 different companies ranging from a start-up venture with virtually no sales to Fortune 500 companies such as Black & Decker and Duracell Battery Company.
For 6 years I was Vice President of Sales and Marketing for Dimension One Spas where I developed sales, marketing and training programs that have helped hundreds of small businesses in 30 countries around the world generate leads, increase sales and enhance their marketing effectiveness
But the truth of the matter is, I didnít just wake up one morning and magically know everything there was to know about effective marketing and lead generation. It took me 31 years of research, testing, trial and error, training, courses, books, seminars, etc. to get the level of expertise and understanding that I have now.
I help small to medium size businesses compete in highly competitive markets that sell any type of product or service. Bad news such as inflation, recession, high gas prices, and other world events can make consumers "close their wallets" and stop spending. Knowing how to market your products and service is as much art as it is science and is not something you can read in a book or learn from traditional methods.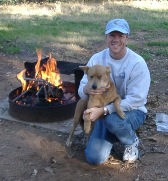 I now specialize in taking the best marketing practices from many different industries and sharing them with San Diego business owners. I know what works and what doesnít. Itís that simple. And now Iím ready to share my unique sales and marketing strategies with you.
I want to thank you for visiting my site. If you like what you see while you're here, would do me a favor and tell a friend about this site. They'll be glad you did - - and so will I.
If you have any questions about me, the services I offer or products I sell I would encourage you to call or e-mail me. I want to be sure that I answer your questions and exceed all your expectations.

David Carleton
David[at]StreetSmartSalesAndMarketing.com